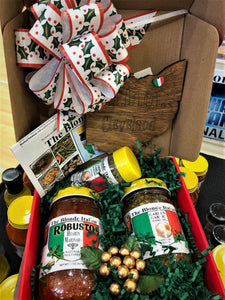 Holiday Pop Up Solon Middle School 6835 Som Center Rd Saturday Nov 13th 9-3 Christmas Connection IX Cleveland Nov 19,20,21 / corner booth #1155 Cle Market Holiday at Irish American Center Olmsted Twp Nov 26, 27, 28th Westside Flea Small Business Saturday / Ascent Church 3550 Crocker Rd, Westlake Nov 27th 9-3pm Gift Boxed Sets & Specials all season long. Happy Holidays!    
---
• BOGO • Garden Garlic Seasoning • Garlic lovers gift • Heinen's • Product update
Before the rush of upcoming events and holiday gatherings, stock up on Giavanna's Garden Garlic Seasoning. Head to the sauces aisle of your favorite Heinen's location Wednesday, 11/3 - Wednesday, 11/10 to buy one and get one free!
---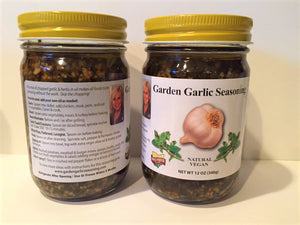 Medina 'On The Square' Farmer's Market Saturday's October 2, 9 and final day Oct 16th 9-1pm Cle Market Falls Day In The Park Sunday October 3rd (Go Browns!) at East River Park in Olmsted Township 1-4pm Cle Market Fall Shopping, Food & Fun in North Royalton 'On The Green' Saturday October 9th 11-3pm Cle Market Olmsted Township 26918 Cook Road Sunday October 10th 11-3 pm
---
Cleveland Garlic Fest August 28-29th. I will be set up as 'GARDEN GARLIC SEASONING' brand Sunday August 29th 12-5pm'Vintage Marketplace' in Olmsted Falls  Saturday September 4th Medina On The Square Farmer's Market 9-1pm Sunday September 5th 11-4pm Maker Town at the Vibe Garden / Saucy Brew Works in Ohio City more September events will post soon! Questions? call or text me 440-785-1844
---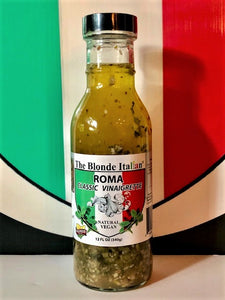 It's been great getting out again, seeing familiar smiling faces! Now I have to get used to recognizing customers without their masks! Lol Saturday July 4th Medina 'On The Square' Farmer's Market 9-1pm Wednesday July 8th Cle Market Coe Lake in Berea 4-8pm Saturday July 10th Medina 'On The Square' Farmer's Market 9-1pm Sunday July 11th Maker Town in Cleveland at the Saucy Brew Works outdoor 'Vibe Garden' 2828 Clinton Ave Cleve 44113