• BOGO • Garden Garlic Seasoning • Garlic lovers gift • Heinen's • Product update
Before the rush of upcoming events and holiday gatherings, stock up on Giavanna's Garden Garlic Seasoning. Head to the sauces aisle of your favorite Heinen's location Wednesday, 11/3 - Wednesday, 11/10 to buy one and get one free!
---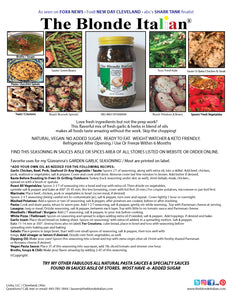 My Giavanna's Garden Garlic Seasoning 16 oz jar on sale at all Heinen's Nov 4th - Nov 10th. The first ever 'BUY ONE GET ONE' Sale on this mega popular seasoning! Find it in the sauces aisle / top shelf
---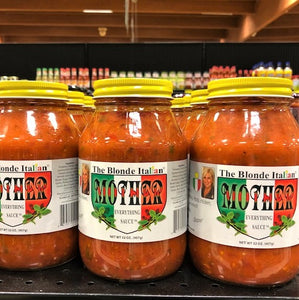 Again- my Mother Everything Sauce has been difficult to find in stores. When a customer tells me she went to 3 stores looking for it, that makes me feel terrible. I don't like to inconvenience! Even though I've ramped up production, the sell through is so quick, it seems to evaporate before my eyes!  Covid19 has caused delays in supplies & ingredients so that's not helping matters. As of this week, warehouses are restocked so all is well in stores. I produced these cute little mini mother jars for The Olive Scene all 4 locations and to put in their...
---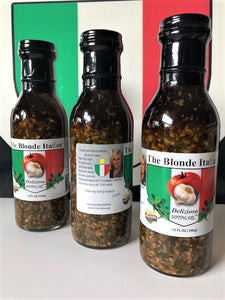 Please be patient as I navigate through the unusual circumstances we are all facing at this time. I am doing my best to keep sauces & seasonings available with consistent shipping & product pricing but they may change often due to supply chain interruptions and increases in ingredient costs. Thank you very much!
---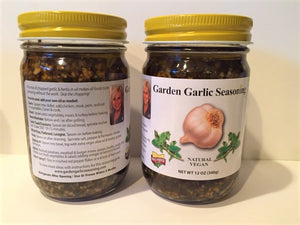 Once again, I am sold out of 'The Blonde Italian' brand Garden Garlic Seasoning to fulfill online orders, but all stores listed on this website do have it and will continue to have in the pasta sauces aisle or 'spices' area of store. But, no worries because I recently turned this unique seasoning into it's own brand named  'Garden Garlic Seasoning' for large retailers wanting to put it in 'spices' aisle and not necessarily wanting an italian themed spice. This brand is available online right here on this website. Scroll to bottom of 'FOOD' page to view it & order....